March 28, 2010
Cage is being put in and I think I`ve found the turbo I gonna use, a 76mm
April 2, 2010
A little update:
The engine is done, just waiting on the cage to get put in. Then we gonna put a 76mm Turbonetics turbo to help it out a little
Until then, enjoy these pictures of the engine
April 6, 2010
Walt
April 6, 2010
Wow, those are some nice big ports for a 3.8L. Is that just a ported stock intake? I`m really surprised at the runner diameters.
Are you keeping some kind of IMRC that closes one of those at low RPM?
SoCal94
April 8, 2010
That`s is correct, they are nice and big
For us V6 people, we don`t got aftermarket heads/intakes so we got to hog out what Ford gives us.
No low RPM`s
April 8, 2010
Picture of the little 76mm turbo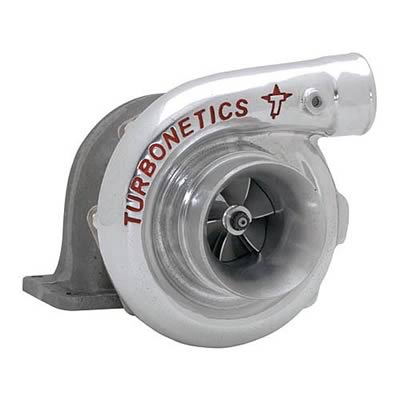 April 11, 2010
nice are you going to run with twin turbos ??
Walt
April 11, 2010
Nope, just one. Twin turbo is overrated anyways
April 13, 2010
Twin turbos make more sense on the street where you might care about lag. Although with modern turbos with fancy ball bearing centers maybe it`s not so important anymore.
SoCal94
April 13, 2010
There isn`t much lag anymore, of course it depend on the size of the turbo. Normally there isn`t much lag on a street made single turbo Mustang, since you match the turbo with what you want.
I`m just going for POWER!! Hehe
April 19, 2010
Here is the actual turbo I got:
Turbonetics 76mm, with a .96 exhaust housing
I`m going V8 hunting
Post Message
BECOME A MEMBER TODAY!
Join.